Events
There's always something going on at Number One Fifth Ave – every day of the week. Everything from social events such as Pictionary and Karaoke to Sunday Funday, Latin Night, and more.
Stop by with your friends for a cocktail – we have plenty space, stiff drinks, and friendly staff ready to make you feel at home.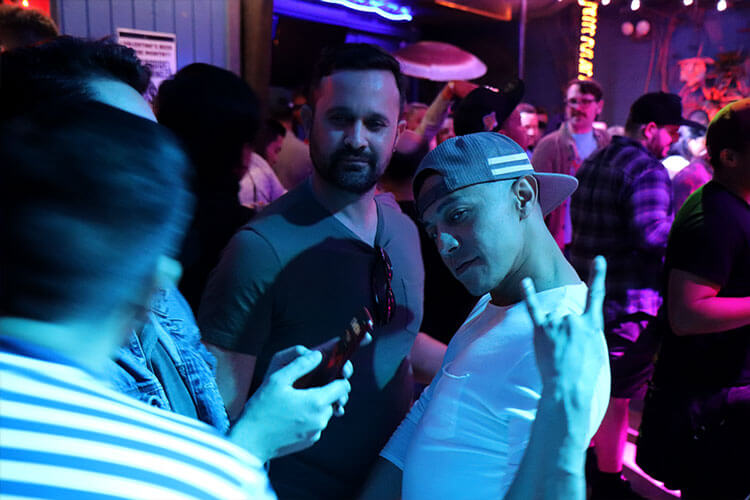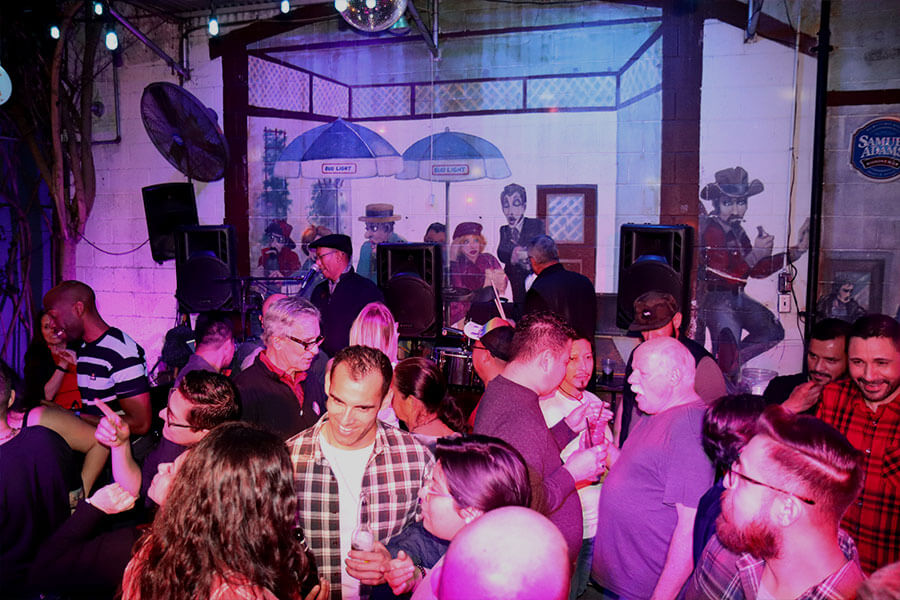 This Month At Number One.
Check out what's going on this month at Number One Fifth Ave.
November

2023

Sun
Mon
Tue
Wed
Thu
Fri
Sat

1

Industry Night: Rotating DJ's @ 10PM

Karaoke

• •

2

Drag Show: Barbie Z's Doll House

•

3

RuPaul's Drag Race Viewing Party

House Werk w/ DJ Mike Orion

• •

4

House Werk w/ DJ Mike Orion

Havana Nights 9pm - 12pm

Latin Night: La Bomba

• • •

5

Havana Nights 9pm - 12pm

Latin Night: La Bomba

Set It Off w/ DJ Will Soul

• • •

7

Tigers Pictionary

Industry Night: Rotating DJ's @ 10PM

• •

8

Industry Night: Rotating DJ's @ 10PM

Karaoke

• •

9

Drag Show: Whats The Tea w/ Michele Adae

•

10

RuPaul's Drag Race Viewing Party

•

12

Latin Night: La Bomba

Sunday School w/ DJ Autumn

• •

14

Tigers Pictionary

Industry Night: Rotating DJ's @ 10PM

• •

15

Industry Night: Rotating DJ's @ 10PM

Karaoke

• •

17

RuPaul's Drag Race Viewing Party

House Werk w/ DJ Mike Orion

• •

18

House Werk w/ DJ Mike Orion

Latin Night: La Bomba

• •

19

Latin Night: La Bomba

Set It Off w/ DJ Will Soul

• •

21

Tigers Pictionary

Industry Night: Rotating DJ's @ 10PM

• •

22

Industry Night: Rotating DJ's @ 10PM

Karaoke

• •

23

Drag Show: Vanity Hour w/ Vanity Jones

•

24

RuPaul's Drag Race Viewing Party

•

28

Tigers Pictionary

Industry Night: Rotating DJ's @ 10PM

• •

29

Industry Night: Rotating DJ's @ 10PM

Karaoke

• •